About us
Company overview
OMTI has been in business for over 35 years providing software solutions and operational management consulting to litigation support businesses, such as court reporting firms and records retrieval companies. OMTI provides services to over 600 companies across the U.S. It is headquartered in Southern California, with an office in Korea for product development, and an Oakland, California office which handles marketing. All of the principals in the organization have been with OMTI for more than 15 years.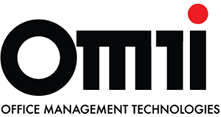 Developing software, services & apps since 1985
OMTI (Office Management Technology Inc) focuses on the development of office management software/services on the desktop, web, and mobile devices for court reporting agencies, record retrieval companies and other litigation support businesses.
Established in 1985, OMTI today serves 100s of legal support customers, mainly in the US and Canada. A key to OMTI's continued success is its business model of comprehensive, scaleable solutions. Its comprehensive systems enable its clients to provide a full range of services efficiently without the need for third-party software. The systems' scalability provides legal support businesses of all sizes with the same specialized tools, so they can provide desirable services, whether they are a national syndicate, an international firm or a one-person court reporting agency or process server.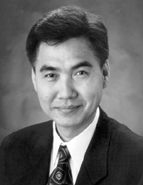 More
OMTI's scalable solutions extends to its pricing system, with subscriptions that help companies manage their cash flow as they grow or contract their business. OMTI first offered subscriptions in 2003 as a way for smaller agencies to more easily afford our products, but also as a way to ensure our company's future viability. We know that our software is vitally important to our clients' businesses, so we must continue to support our clients and develop new products. Subscriptions provide OMTI with stable income and pay for all of our product development and support.
Cloud-based solutions are the latest evolution of software, allowing us to quickly deploy new features and bug fixes to all of our clients. And by hosting our clients' systems on the best cloud services available, we can better ensure their systems' safety and integrity.
The success of our business model can be measured in both the continued significant growth in systems and add-on services, and the long-term loyalty of OMTI's customers — many have grown with the company since its beginnings, and companies that start using OMTI products overwhelmingly stay with OMTI products. OMTI values its customers, actively seeking their input on new solutions to their business problems and providing forums for information sharing and networking, such as our customer portal, user conferences, and job exchanges.
OMTI also provides its court reporting and records retrieval clients with business consulting to improve operational efficiency and increase revenues. And custom programming to incorporate unique business processes.
Who we are
OMTI principals include: