How MR8 works for records retrieval businesses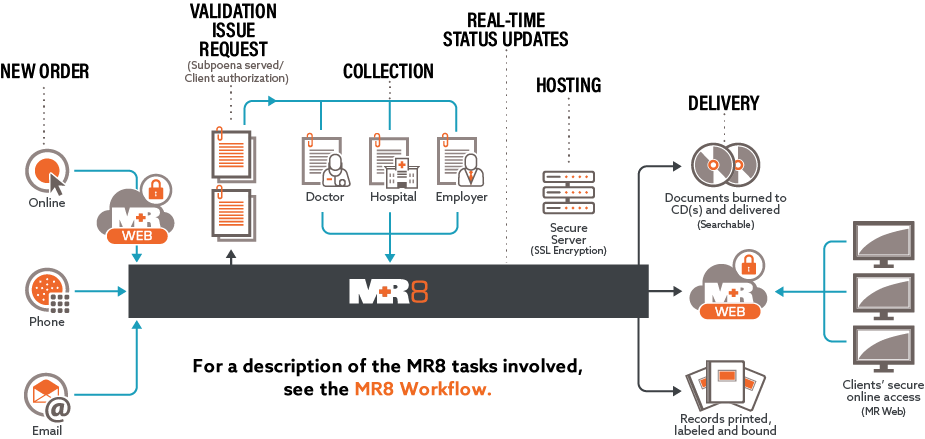 Top 10 reasons
MetaRecords

is your #1 choice
What is MR8?
MetaRecords 8 business management software (MR8) is the heart of the MetaRecords system for managing and marketing your records retrieval or process serving business.

MR8 organizes your work tasks into nine interconnected modules that make your work flow more efficient. It is a turn-key system, but customizable so you can tailor it to your business. The MR8 system is scalable. And you pay on a month-to-month basis, so you can control your expenses.
Are you ready for MR8?
To subscribe to MR8 Cloud, you only need:
Enough workstations for your staff to access your MR system, which is hosted in the cloud, eliminating the need for your own server.
To subscribe to MR8 Subscribe, you must have:
One server or main computer (for smaller offices) on which your MR Server (software and database) resides and to which your workstations can connect.
Enough workstations for your staff with access either directly or remotely to your server.
MetaRecords 8 requirements
Check the hardware and software lists against your current system to see what you need to add MR8 to your business.