Manage your business with MetaRecords
MetaRecords (MR) is a complete system for managing and marketing your records retrieval or process serving business. The MR system scales up or down to fit your needs, while eliminating a lot of the overhead involved in running a business, such as hardware, software, and IT.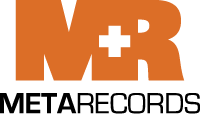 The complete MR system includes:
What does the MR system cost?
Visit the pricing guide for full details. And use the MR cost estimator to figure out what a system tailored to meet your business needs would cost.
Want to try MetaRecords yourself?
If you are interested in seeing the MetaRecords system for yourself, contact OMTI Sales.