Quick & easy training
When you first subscribe to MR, we provide a total of 3 free one-to-one remote training sessions to help you set up your system and get oriented to its most critical aspects for running your business.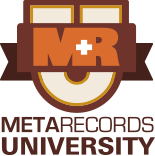 MR basic training sessions
Basic navigation and set-up of the system
Case management and Rates set-up
Turn-in and Billing
These free initial training sessions can be scheduled for whenever is right for you.
In addition to these 3 free sessions, we offer 2 more training options:
Train at your desk for free
Free online training covers the basics in MR8, so you can :
Train new hires whenever you need.
Brush up on correct procedures for specific tasks.
Train on-site with a custom program
If your staff requires extra attention to make the switch to MR8.
If you prefer a live instructor.
If you need a training program tailored to your unique business requirements.
We offer on-site training of 1–3 days at $2,000/day plus expenses (and a 1-day travel charge for locations more than 2 hours driving time from trainer's home), that can be tailored to your business needs.
Contact MR Support for more information.
Manuals, Guides & Appendices