MR Support
As our clients' need change and new support technologies become available, we periodically revise existing plan benefits and add new ones. Always check here for the latest benefits listing.
You can choose between 2 plans for supporting and maintaining your MR office: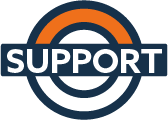 Standard
Regular MR support plan included free in MR subscriptions,1 whether you have MR8 Subscribe or MR8 Cloud. Can be upgraded to Premium for an additional monthly fee.
Premium
Full-featured support plan includes a faster guaranteed response, more service options, & is required if you add custom programming to your MR system.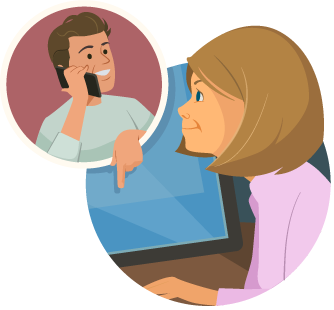 O = included X = not included
For client who purchased MR (not subscription clients), standard support costs $850/year paid annually in advance. MR8 is no longer available for purchase, but is subscription based only.
Remote access requires a browser that allows ActiveX Controls to be installed by OMTI Support.
Upgrading to a new version of software is free, but an upgrade service fee of $250 for converting data will be charged and payment due in full when invoiced.
Service hours
Most support services are only available during our regular office hours: 8 am–5 pm PT, M–F, excluding holidays. Support information and news are available 24x7 on our website.
Premium clients can schedule certain support services, such as program update installations, during our extended service hours for an additional fee.
Required plans
All firms using MR software are required to be on a support plan. Standard support is included in all MR subscriptions. Optional MR Premium support contracts are an additional monthly fee.
You can change plans at any time. If you upgrade to Premium support, changes in services do not occur until first monthly payment is received. To change your support plan, contact us.
Non-payment
If you should fall into arrears on any support plan payment, OMTI will suspend your MR support. You will also no longer be able to get program updates. If you should call us for support while in arrears, we will ask for a credit card number to charge the per-incident fee before providing the requested support. If you wish to renew your support plan at a later date you will be billed for a minimum of one month's support plus for the unsupported time as well. MR8 Cloud subscribers who fall into arrears will be unable to access their MR8 system until they pay any past due balances and set up automatic payments per our MR8 Cloud Service Agreement.
Support policies do not include:
Training, beyond three (3) initial one-to-one remote sessions covering set-up and basics, plus what is provided online
Hardware or third-party software maintenance and support
Disaster recovery (except MR8 Cloud)
Support for your network or internet access
Off-business-hour support, except for Premium users (fee-based, by appointment only)
For more information
If you would like more information about our products or services, please contact us.