What's inside MR8
MR8 handles your important business tasks, such as order processing and billing, in a flexible, interconnected environment that includes a complete set of professional-looking legal forms 

 (with a built-in word processor), and a central repository, so you no longer have to keep hard copies of important information. Plus it handles order tracking, receivables, collections, payables and business tracking and forecasting, with a full range of reports from work load to cash flow to profitability.
MR8 comes with everything most records retrieval and process serving firms need to manage their business built in. It is a turn-key system, but customizable so you can tailor it to your business and the specific services you offer. And MR8 is HIPAA-compliant, with protections that include security access controls, required information fields and standardized forms.
The MR8 system is scalable: From a one-person shop to a company with offices around the country, MR8 handles your business and can grow with you. And since you pay for it on a month-to-month basis, you can control your overhead expenses.
You can choose to host your RB8 on your own equipment in-house or in the cloud, eliminating the need for your own server, data storage, and IT staff.
You can also add optional plug-ins to extend MR8's functionality, such as online offices so clients can check current order status, order records, download files and invoices over the internet.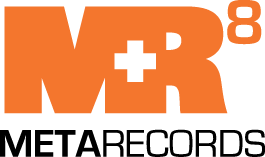 MR8 business management software includes:
Central repository
Forms packaging
Built-in word processor
Tracking
Case Manager (consolidates many daily tasks into one screen, speeding up order processing)
Modules in MR8:
Work processes are grouped logically into modules, so you can easily complete tasks.
Turn-key system
MR8 comes with built-in defaults so you don't have to start from scratch. MR's defaults incorporate business logic and best practices for records retrieval firms derived from our decades of developing software for this industry. You can add, delete, or edit defaults, such as services offered, to customize MR to your unique business needs.
Plus, we can import your existing firm, contact, and location information from Excel or ASCII files.
A system that grows to fit any size office
The basic MR8 system includes the software and database, plus one user license. Add more user licenses as needed on a month-to-month basis.
Basic MR8 business management package includes:
MR Server,

installed on your server/main computer if you have MR8 Subscribe or in the cloud on Microsoft Azure Cloud Services if you have MR8 Cloud. The MR Server contains your MR database of clients, cases, work orders, locations, etc.

Each server/main computer requires a separate MR Server license.

MR Client,

which installs on a workstation and accesses your database on the MR Server.

Each workstation that accesses the MR Server simultaneously requires a separate user license. Additional user licenses can be added or subtracted on a monthly basis for an additional fee.

Annual support contract,

either Standard or Premium.

Each MR Server license includes Standard support in your monthly fee. You can upgrade to Premium support for an additional monthly fee.
Standard support is included free with your subscription. You can upgrade to Premium support if desired. Choose the plan that's right for your business.
MR8 security
Database
MR8 stores sensitive data, such as password, birthdays, SSN, Tax ID, and date of death, using AES 128-bit algorithm. Plus, the encryption key is managed by OMTI.
The security of the SQL Server is managed by the client themselves, except MR8 Cloud clients, whose servers reside in the cloud on the MicroSoft Azure platform.
MR Web 8 uses an SSL with 2048-bit signatures and 256-bit encryption.
MR Web 8 only allows access by TLS 1.2. Other security protocols, such as SSL, TLS 1.1/1.0, which are outdated and vulnerable, cannot access RB Web or MR Web.
MR Web 8 uses the Microsoft Azure platform. Azure is HIPAA, TRUSTe, PCI DSS, NERC CIP compliant.
MR Web 8 follows OWASP (Open Web Application Security Project) guidelines, documentation, and tools to develop secure websites. The level of security is set to maximum potential giving your MR Web a rating of A+ according to content security policy and security headers testing.
Subscribe to MR8
MR8 is available by subscription only. Choose the version that is right for your business:
MR8 Subscribe: In-house version in which you host MR8 on your own server.
MR8 Cloud: Cloud-based version that eliminates the need for specialized hardware.
For as little as $150/month, you get a full office management system. Optional plug-ins provide additional capacity, such as online offices for your clients. Add or subtract user licenses and plug-ins as needed, cancel anytime.
MR8 is backed by an unconditional, 30-day, money-back guarantee, so you can try it risk-free.