Give clients online records status & case repositories
MR Web online offices are for attorneys, paralegals and other clients, such as insurance agencies, who need access to information about cases you are working on for them. Instead of calling or emailing you their questions, then waiting while you look up the answer and respond, they can get the answers themselves online anytime anywhere. They can also download files and order records online at their convenience.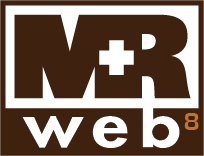 Customize your online services to your clients' needs
MR Web is a plug-in to MR8. It's a set of modules and optional plug-ins. Choose which modules clients can access, then customize them to your business by selecting office contact persons, editing automatic email messages and other content, and coordinating the look of your online offices with your company website. Add optional plug-ins to further customize your online offices for your clients.
MR Web online offices
Let clients check status of orders, download invoices & files, & request records online, including CODs.
Secure.
Operate on both Mac and Windows platforms in a variety of browsers. All that your clients need is a browser and your URL.
Customizable to reflect your company and services.
Include SSL certification adds another layer of security to your MR Web site from a trusted 3rd party.
Available for a monthly subscription fee — cancel anytime.
Simple set-up.
MR Web includes:
Set-up service
Branding with your company logo
Link to your MR server

If you want to link MR Web to multiple MR servers, you must rent as many MR Web systems as you have MR servers.

Direct log-in fields for your company web site
Third-party SSL certification

The same protection that is standard on e-commerce sites to protect a buyer's sensitive information meets most records retrieval firms' clients' security requirements.

Standard support

MR Web's included support & maintenance plan provides phone, fax, chat, email, online and remote support, plus maintenance & update releases.
Are you ready for MR Web?
An MR Web subscription does not require you to have a separate web server, or even your own web site (it includes a welcome page if you don't have a site).
If you are on MR8 Cloud, you are ready.
If you are not on MR8 Cloud, all you need is your current MR Server and a static IP address.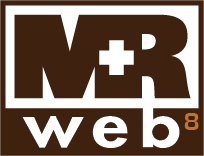 NOTE: MR Web requires MR8 office management software to operate.