Get the RB solution that fits your unique business needs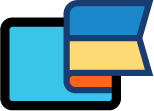 Consulting to improve performance & revenue
Bring in an RB expert to do a performance analysis/management review to see if your office is set up correctly and make sure you are getting 100% out of your ReporterBase system. Our management consulting services can also help you expand into new business areas while increasing revenues in existing markets.
With in-depth consulting on RB in your business, you can:
Improve your operational performance

Cut costs

Increase revenues with existing clients and/or in new markets
In RB on-site performance analysis and business consulting, we observe your work processes and provide suggestions and direction to help you automate your office correctly and save money. We can also provide guidance for setting up your RB system for expanding into new business areas and increasing revenues in existing markets.
The cost for on-site consulting is $2,000/day, plus expenses (and a 1-day travel charge for locations more than 2 hours driving time from the consultant's home).
Custom programming of reports
If you can't find the exact report you need in RB, we can program one for you. All reports in RB are written in Crystal Reports 10, the highly rated report building tool, which is what we also use for writing custom reports.
The base rate for custom programming is $2,000. Depending on complexity, the actual rate charged may be higher. There is also an annual fee of 15% of the custom programming total for maintaining your custom code.
Maintaining your custom code entails training our staff to support it and making sure your report stays compliant with RB system updates. Every time we create an update, we have to ensure that it doesn't affect your custom report.
Before writing any custom code, we provide you with a complete estimate of charges based on your written requirements.
(Custom programming is not available for RB Lite.)
Custom training to meet your needs
ReporterBase is a powerful, flexible program that can be adapted to fit your company's workflow. At the same time, it will require your staff to work in new ways to get its full benefit. Although free basic training is provided online, on-site training can help orient your company in the right direction, getting staff to "sign on" to more efficient ways to work, and ensuring a smooth transition to RB.
In addition, if you prefer to learn from a live instructor, or need more customized training, on-site training can be tailored to your business needs.
Our instructors can teach you how to use RB most effectively and efficiently. If your staff wastes even one hour a day doing things inefficiently, then you are losing 5 man-hours/week/workstation. Focused training can mean the difference between profitability and mere survival.
On-site training can also be helpful if you are in a business other than court reporting and need some things addressed that are not covered in our free online training.
No limit on class size, small companies can split the cost
On-site training is available in sessions from 1 to 3 days, depending on the size of the firm and content to be covered. The cost is $2,000/day + expenses per trainer. You can have as many of your employees attend the sessions as is feasible for you, or team up with another company to split the costs. The cost is per trainer, not attendee.
Interested in RB custom services?
For more information about RB consulting, custom programming and on-site training, contact us.