Meet your clients & reporters where they live
On their smart phones! Give clients and resources easy access on their smart phones and tablets to important information, like their transcripts, case files, job details (including driving directions), and more.
With RB Connect Mobile, your clients can do almost everything they already do in your online offices — such as viewing their calendars, transcripts and supporting files — on their mobile devices. The difference is that they can look up information in an easy-to-read interface designed for mobile use, instead of having to pinch and zoom the standard browser layout that is reduced to fit the smaller screens of smartphones and tables.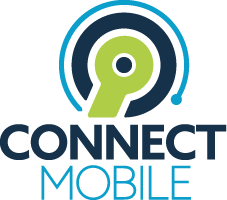 RB Connect Mobile is not an app, so your clients and resources do not have to search through app stores to find it, nor do you have to deal with the hassle of registering your mobile offices. Instead, we turn on the plug-in, and users access it through the browser on their smartphones and tablets. Requires RB Connect.
Benefits
Information available instantly anywhere.
No need to carry around a laptop.
No waiting for a computer to boot up.
No app to install.
No searching app stores for your app.
RB Connect Mobile offers:
RB Connect Mobile gives clients full access to their RB Connect
All of RB Connect's client-side functions are available in RB Connect Mobile (except uploading files and paying invoices), so your clients can access their information in a mobile environment.
Reporters & other resources have access too
Reporters and other resources can access almost all RB Connect resource-side functions in RB Connect Mobile. (They cannot upload files, compile Master Word Lists or turn in jobs.)
Want to know more?
Download the RB Connect Mobile fact sheet

, or contact OMTI Sales for more information about RB Connect Mobile and to get a free demonstration. (RB Connect Mobile is not available for RB Lite.)