Cheat sheets
Shortcuts and At-A-Glance concepts to help you remember important information.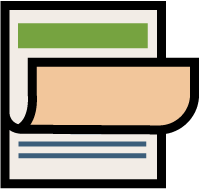 RB repositories
RB9 has nine repositories where you store files for safekeeping and quick retrieval. This list of repositories tells you where they are located, suggested materials to upload to each one, and who can download published files online if you have RB Connect.
RB reports
RB9 provides a wide variety of preset reports designed to give you quick and easy access to your company's information. The tables in this section group the preset RB reports into business-related areas.