If you use RB, you are a member of Team RB
This is your exclusive area for: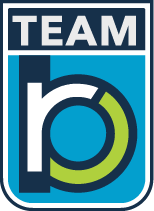 RB Lite
Smaller, cheaper version of RB9 released
January 2022: If you don't need everything RB9 has to offer, OMTI has released a new product: RB Lite contains essential RB9 functions only, so it costs less.
RB Lite includes mainly scheduling and billing functions, plus some functions in the production, receivables, payables, inquiry, tools, and setup modules. It also includes all Help functions and personal options. View the RB9 vs. RB Lite comparison chart to see which RB9 functions are included in RB Lite. To compare costs, check the pricing guide.
RB Lite is not for you if:
Your clients and resources use RB Connect/Connect Mobile.

RB Lite does not work with any plug-ins. No functions that require RB Connect are included in RB Lite.

You provide clients with RB-PDF Transcripts and/or Transcript Packages.

RB Lite does not include transcript creators.

Your resources use the RB Digital Signature Proxy service.

RB-DSP only works with RB-PDF Transcripts.

You use RB9 to print labels or envelopes, generate letters, or track shipping.

RB Lite does not have these capabilities.

You use RB9 to track where products are in your production cycle/physical location.

RB Lite does not include Tracking.

Clients require electronic billing.

RB Lite does not export invoices in LEDES 1998B format.

You print checks or direct deposit paychecks from RB9.

RB Lite does not have these capabilities.
You import RB9 data into QuickBooks. RB Lite does not integrate with QuickBooks.

You use RB9 collections tools.

RB Lite does not include the collections functions in the Receivables module.

You use RB9's tax functions.

RB Lite does not handle 1099s or sales tax.

You have custom RB9 reports.

Whether you created them in QueryMaker or the Data Reader plug-in — or had OMTI create custom reports for you — they do not work with RB Lite.

You use functions in the Reports module.

The Reports module is not included in RB Lite. Some reports in other modules are also not included.

You want to keep copies of your database on your computer or a log of emails sent from RB9.

RB Lite does not include most Tools functions, including Download Backup File and Email Log.

You award clients points for booking depos with you.

RB Lite does not include Reward Points functions.
ReporterBase 101
Free weekly email & online lessons about RB9
December 2020: RB9 is a large, complex program. So we made a series of lessons with each lesson covering a single function, module, or unique RB9 concept to help you learn what you can do with RB9.
You can access lessons 2 ways: Sign up for weekly emails to receive a new lesson each week delivered to your inbox. You can also visit the ReporterBase 101 website to read all lessons posted to date.
RB Digital Signature Proxy
Free digital signatures for RB-PDF Transcripts included in RB9
July 2019: If you create RB-PDF Transcripts and use our digital signature proxy service (RB-DSP), you will be glad to know that we have developed our own certificate server. Using our system, your and/or your reporters won't have to pay for personal digital certificates anymore, plus setting up the certificates is easy.
RB-DSP is a free service that allows reporters to have their digital signatures (AKA digital IDs, digital certificates) applied to their transcripts by court reporting agencies to whom the reporters have granted proxy authority and whose use the reporters can monitor. 
Free to use
The RB personal digital certificates are available through ReporterBase.com. They only work on RB-PDF Transcripts.
RB personal digital certificates are free and good for 2 years. Renewal notices will go out 30 days prior to certificate expiration, so you do not have to worry about lapses in authorization. And renewal will be an easy, one-click process.
Easy to set up
If you already use RB-DSP, you and your reporters know that it has been a multi-step process to obtain a certificate from a third-party Certificate Authority, export it from your browser, then register it with ReporterBase.com. Now, all you have to do is click a button to generate an ID.
Reporters must still submit their "wet" signature for the visual stamp that appears on RB-PDF Transcripts. They must also designate which agencies are their proxies who can apply their digital signatures to their transcripts. But the difficult set-up steps required for third-party certificates — and the cost — have been eliminated.
RB personal digital certificate vs. competitors
Any digital certificates your reporters currently have registered with ReporterBase.com will still work. When they expire, your reporters can switch to RB's free personal digital certificates. 
This saves money because none of the other Certificate Authorities are currently offering free digital signatures to individuals. And your reporters will no longer have to go through the complicated procedure of preparing and installing third-party certificates.
For more information or to get a free RB personal digital certificate, visit ReporterBase.com.
We have updated the RB Digital Signature Proxy Guide for Reporters. Please share with your reporters.
RB9
First Look @ RB9: Team RB conference
The Oct. 24, 2018 Team RB user conference gave RB users their first look at RB9, covering the big differences between RB9 and RB8, what RB9 costs, and what the upgrade process involves.
View the entire conference video playlist on YouTube.
Want to check out RB9 for yourself?
If you are interested in trying out RB9 before making a commitment, we have an RB9 demo site you can explore. To access the site, contact OMTI Support. 
Idea Collaborator
Get your feature requests in the next RB update
Your forum in our customer portal
Idea Collaborator is the way to get your ideas for improving OMTI products, like RB9 and RB Connect, implemented in future versions. It replaces our existing feedback system with an online forum where everyone who uses the same products as you do can post suggestions and vote for those they would like to see in an upcoming version.
Ideas that are most popular with our clients become priorities for our development team. You don't have to wonder if we are paying attention to your idea, and we don't have to wonder if a requested feature is useful to enough users to be worth the time, effort and expense of developing it.
Idea Collaborator is available to our clients through our portal site. Sign in with your user name and password, post a request and vote on existing feature requests you'd like to use too. The more votes an individual feature gets, the more likely you will see it in our products.
Like an ongoing focus group, online places like Idea Collaborator are widely used in the software industry to gather ideas from client bases. Since we are software developers, not industry experts like our clients, we don't know if a new feature makes sense. We rely on you and your peers to guide our future development.
To enhance the possibility that your requests are popular with the group, please write your requests using the following guidelines:
Idea Collaborator Guidelines
Include only one idea per request.

If you have multiple suggestions, make separate requests for each. This will make it easier for other users to vote for ideas they want to see too.

Make the Idea Title descriptive of your idea.

Requests will be listed by their titles, so a descriptive title makes your idea easier to find when someone scrolls through the list. For example, instead of titling an idea "RB9 Billing," which is too generic, write "RB9 payments by credit card" to title a request to add a credit card payment option in RB Billing.

Explain the idea in depth in the Description field.

The more detailed your feature description, the better. Also include some background on the issue(s) the feature would address, and why you want/need it.