What is RB9?
RB9 is the current version of ReporterBase business management software for running your court reporting or other legal support business. It has been re-built from the ground up with every function and process re-thought, re-designed, and re-programmed.
ReporterBase has been a leader in business software for the court reporting industry for over 35 years; and with this latest version, it's positioned to run your business for decades more.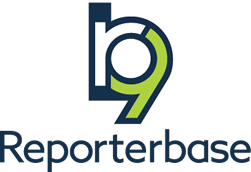 RB9 handles:
Shipping & deliveries
Receivables
Collections
Payables — including direct deposit payroll
Business tracking and forecasting, with a full range of reports from work load to cash flow to profitability
What's inside RB9
RB9 includes everything most legal support firms need to manage their business.
RB9 handles your important business tasks...
such as billing and scheduling, in a flexible, interconnected environment that includes:
Modern interface
RB9 takes advantage of the latest technologies and follows the best business practices of your industry.
Some functional highlights:
Turn-key system
RB9 comes with built-in defaults so you don't have to start from scratch. RB9's defaults incorporate business logic and best practices for legal support firms derived from our decades of developing software for this industry. You can add, delete, or edit defaults, such as services offered, so you can tailor it to your business and the specific services you offer.
Web-based
You log into RB9 through a browser. This means:
No installation

process

No in-house server

to buy or maintain 

No need for IT

No updates to install

No backup process

Access through any major browser

Use on a Mac or PC

Use on a tablet or smartphone

(some features may not work)

Work anywhere,

including borrowing someone else's computer (nothing to install!)
Scalable
From a one-person shop to a company with offices nationwide, RB9 handles your business and can grow with you. And since you pay for it on a month-to-month basis, you can control your overhead expenses.
RB9 is hosted in the cloud, eliminating the need for your own server, data storage, and IT staff.
Add optional plug-ins to extend RB9's functionality, such as online offices so clients can check current order status, order records, download files, and pay invoices over the internet.
Only need scheduling & billing software?
Check out the new RB Lite, which only includes RB9 essential functions.
Subscribe to RB9
RB9 is a SaaS(Software as a Service) Cloud platform and is available by subscription only.
For as little as $250/month, you get a full office management system. Add or subtract user licenses, extra repository storage, and optional plug-ins as needed, cancel anytime without further financial obligation.
RB9 is backed by an unconditional, 30-day, money-back guarantee, so you can try it risk-free.