Connect highlights
RB Connect is an optional plug-in for RB9 that give your clients and resources online access to your office. It has its own optional plug-ins:
RB Connect Mobile, which gives your clients and resources

access to your online offices through their smart phones and other mobile devices.

Full-Text Search plug-in, which

gives clients the ability to search for specific text

in their RB Connect repositories and Transcript Packages.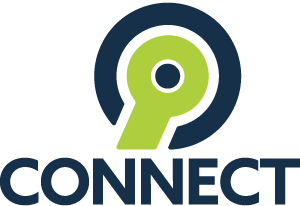 The Connect module in RB9 is where you set up and manage RB Connect & its plug-ins, invite clients and resources to use your RB Connect, and fulfill client & resource requests.
Fulfill online requests
Probably the most important functions in this module help you handle requests made online by clients, reporters, and other resources through RB Connect. (Note: Online job requests are handled through RB9's Messages and Notifications function and payments are processed in the Receivables module.)
When clients request transcripts on previously billed jobs via RB Connect, confirm the back orders, then process and monitor the progress of transcript back orders received. You clients can also track confirmed requests in their RB Connect.
If you offer clients reward points for ordering services, you can monitor and fulfill online reward point requests.
Approve or deny resources' time-off requests made through RB Connect. (And if there is a scheduling conflict between an assigned task and a resource's time-off request, RB9 will alert you and not allow the time off.)
Manage users' questions and problems through the online ticket system, which maintains a paper trail of their progress and resolution.
Create transcripts designed for browsers & mobile devices
Use the Transcript Packages function to bundle interactive transcripts with all of their related files to be viewed in a browser through RB Connect and RB Connect Mobile.
In a transcript package, your clients can:
Search a transcript or jump to a specific page.
View attached exhibits, PDF transcripts, video, and other files.
Comment on transcripts.
Highlight text.
Export transcripts and their work on them in a variety of formats.
Download attached files.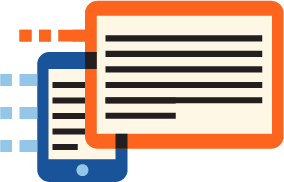 Creating transcript packages is easy
The process for generating transcripts and linking exhibits is similar to making RB-PDF Transcripts.

You don't customize the appearance of transcripts.

If your clients want their transcripts to look a certain way, they choose customization options when exporting from Transcript Packages in RB Connect.
You can

preview transcript packages.

You can check that all files are included, that hyperlinks are working, etc. — and correct any mistakes — before your clients see their transcripts online.
Get COD payments hassle-free
A good marketing strategy is to have your reporter take orders for transcript copies at depos. However if the attorneys are not your clients already, you probably provide the transcripts COD (cash on delivery). Otherwise, you take a risk extending credit to someone you may never hear from again.
COD isn't risk free either. A client might still refuse to pay when the transcript is delivered. RB Connect resolves that problem because you publish COD invoices online & control access to transcripts, so clients pay online first, then download transcripts or work with Transcript Packages immediately.
You get paid the full amount for services rendered, and these new clients of yours can also access other areas of your RB Connect — such as the calendar where they can request jobs and the interactive version of their transcript if you decide to make one. So not only do you get paid for COD orders, you could also passively increase your client base.
Use the Connect module to publish COD invoices in RB Connect. You choose which COD invoices to publish, and COD clients get an automatic email notification when their invoice is published. They can click in the notice to automatically go to your site, pay their invoice, and download the transcript. RB9 notifies you when it automatically posts COD invoices and when it receives payment.
Speed up clients' text searches
If you add the Full-Text Search plugin to RB Connect, you can create searchable indexes of files for clients to use online. With this functionality, your clients can search through 100s of transcripts, exhibits, invoices, etc., in seconds online.
You use the function in the Connect module to build indexes of files in the repository so your clients search an index, not the actual files, in their RB Connect repository. This saves them a significant amount of time over non-indexed searches, in which they have to download files to search.
You choose which files to index. Most text-based files are indexable. Transcript Packages are automatically indexed if you have the Full-Text Search plugin. To save space in your repository storage, you can use this same function to remove files from indexing when you no longer need them to be searchable.
Want to learn about RB9's Connect module?
You can find out more about the Connect module, which is used for providing services to clients and resources, in ReporterBase 101, which contains lessons about every module, function, plug-in, and concept in RB9.
ReporterBase 101 comes in 2 versions: weekly email lessons and a website, the RB9 Primer, where all the lessons appear. You can sign up to have an RB lesson delivered to your inbox each week. And you can also look up anything on the website, where lessons are grouped by module or concept.